1"/ 25 MM standaard Ratchet roestvrij staal

Ratchet Ti

e naar beneden
RVS Ratchet Tie Down kan worden gebruikt op zoveel manieren. Ze zijn een veelzijdig instrument voor het zekeren van lading in een vrachtwagen of enkel bevestiging van iets in uw tuin.
Merknaam: WINNERLIFTING of op maat gemaakte
Type: SS Ratchet vastbinden
Grootte: 1" & 25mm
Breken van kracht: 800 KG/1760 LBS
Materiaal: roestvrij staal
Oppervlakte afwerking: Pools
Gebruikt voor ratchet stropdas naar beneden, singels en lading Sjorringen enzovoort.
We kunnen ontwerpen als de eisen van de klant
Item foto 's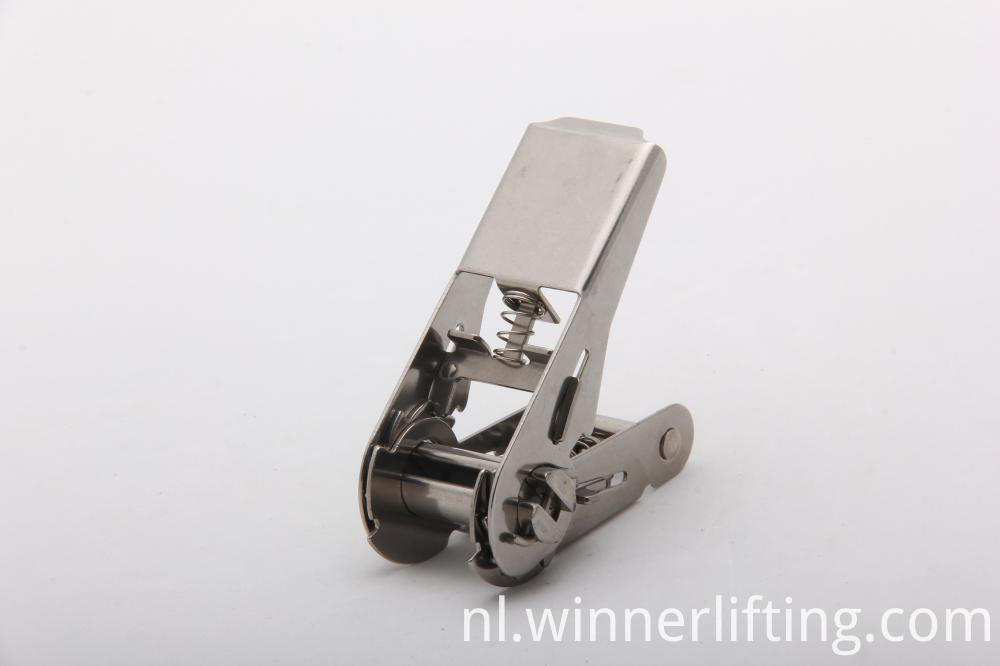 Onze SS staal Ratchet Buckle familie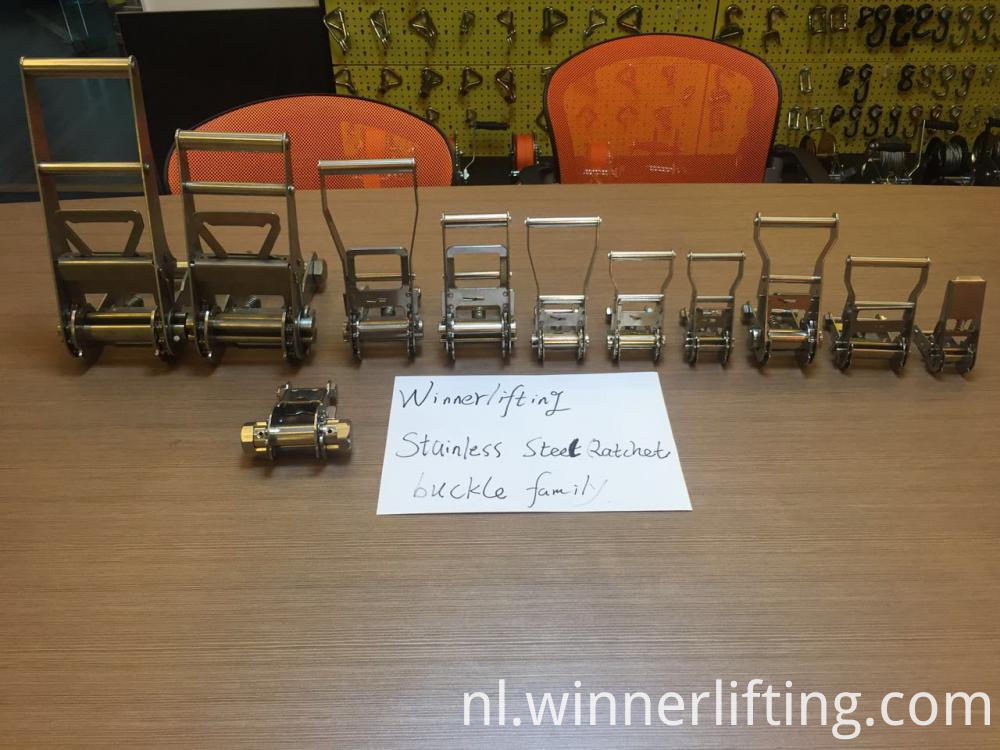 Hoe we in massa pro pakketSandwishes?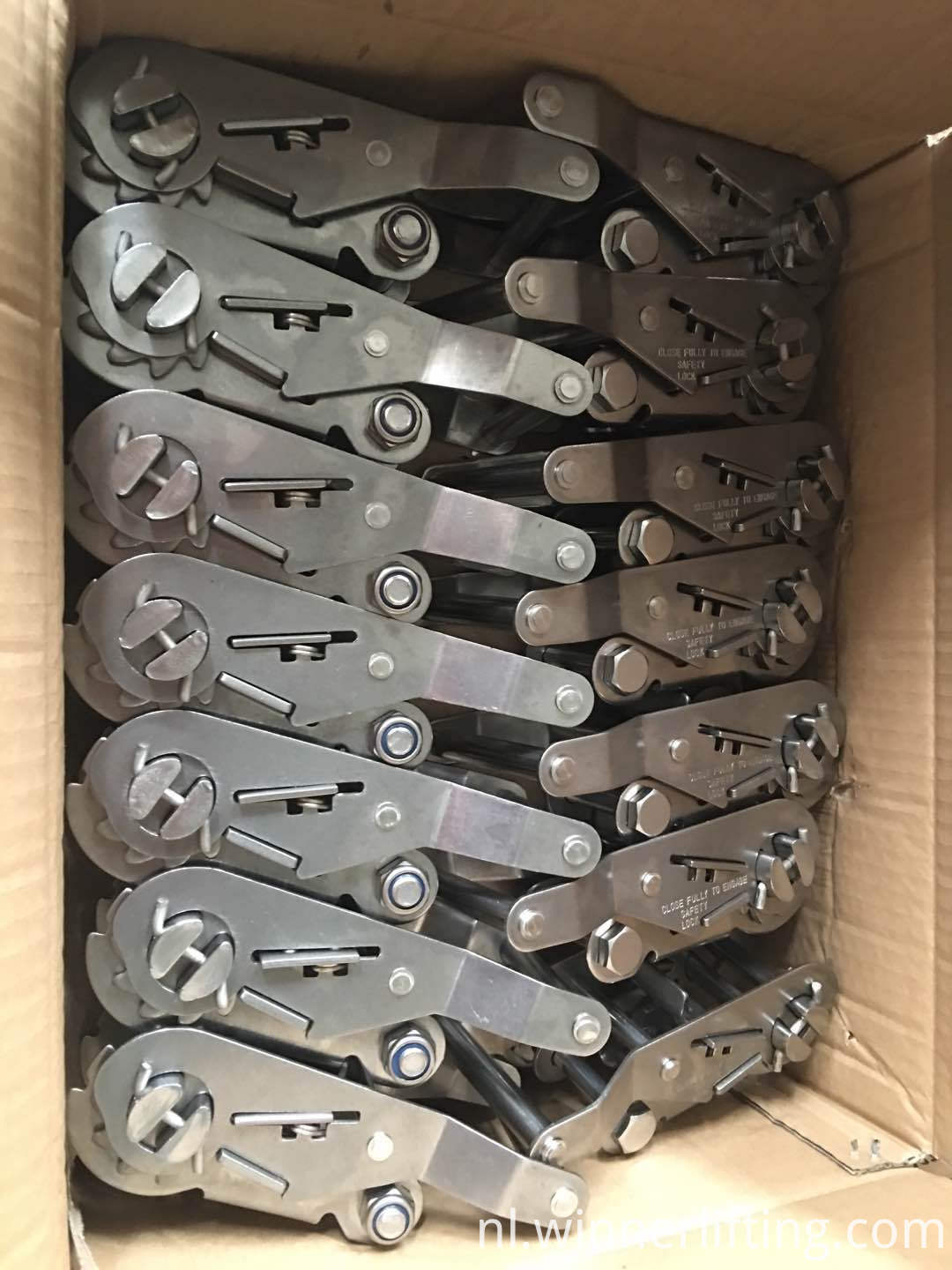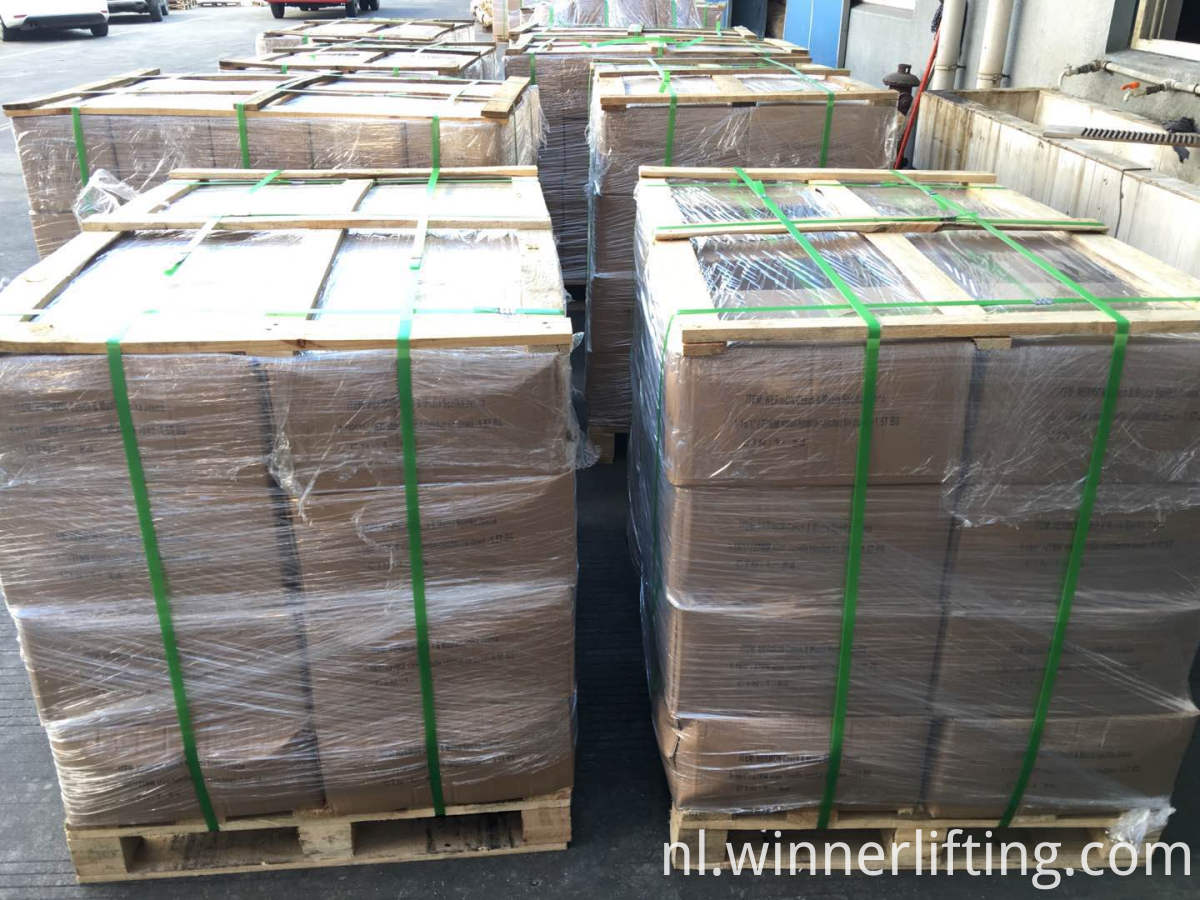 Wat is je twijfel? Of meer weten over Winnerlifting, ik ben Amylee voor uw 24 uur service. Gelieve te verzenden me onderzoek.  ↓
Product Categorie : Anderen